Why Does Wall Art Matters Most In Interior Design?
By The Mind of An Architect | July 17, 2021 | Architecture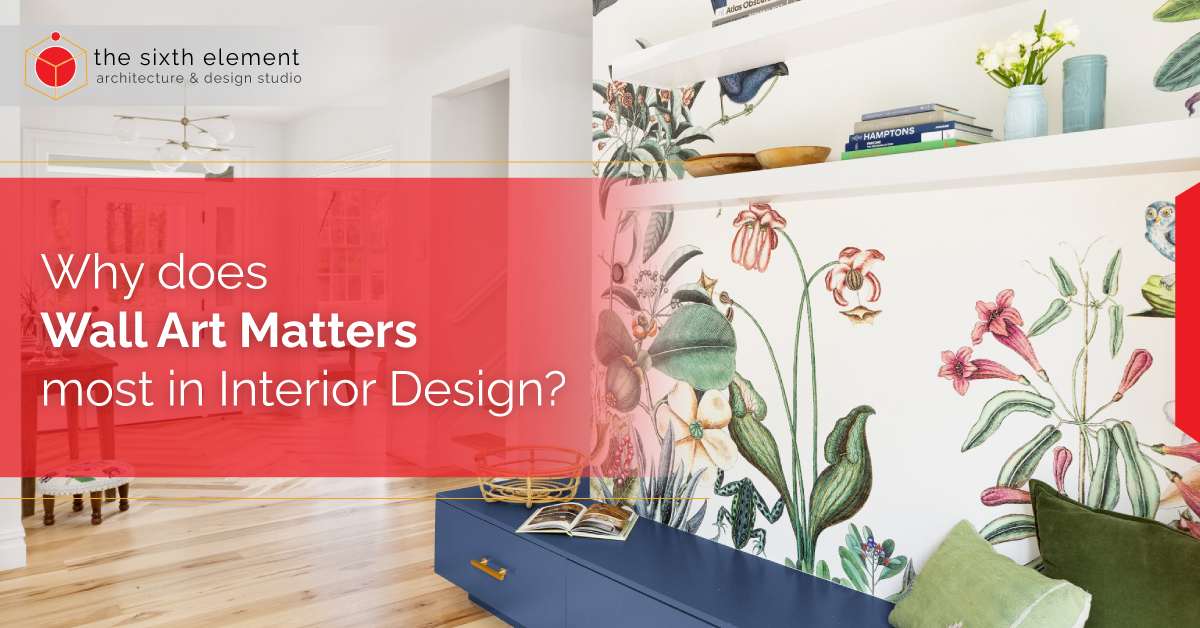 Wall art, also known as a mural, is just a drawing or painting on large canvases that are then applied to the wall (marouflage, for example) at an office, house, or wherever the user desires. It's most commonly done as part of one's interior décor, and it can be done manually or with the help of an appliance. The importance of having good wall art in the home cannot be overstated. That is why we will be discussing what it is, why it is essential in interior design, how to exhibit it at home, how to choose the best art, and what size is ideal nowadays.
Here's why wall art is so important in interior design.
Philosophy:
What a guy chooses to believe in is what defines him. Thus, choosing to decorate the home with modern-day wall arts, ranging from 3D arts to digital art printing, not only demonstrates that belief in beautiful works of art but also demonstrates the sense of innovation.
Uniqueness:
Houses with wall arts have a distinct personality that sets them apart from the rest of the neighborhood.
Attractiveness:
Because of the collocative effect it will provide to the walls, beautifully painted wall art can transform a low-budget furnished place into a stylish spot to be reckoned with. Consider a home that has been adorned with a variety of skillfully painted wall artworks to the point where it resembles a museum or a live display. The allure and allure of seeing such property are frequently indescribable.
Focal Point:
One of the most fundamental concepts of interior design is that each area requires a focal point or a single style element that will immediately capture the viewer's attention into the house and give them an idea of what to expect. A good piece of wall art might quickly fill this void and can make it more attractive.
Color Palette:
Choosing a color palette is one of the most challenging aspects of home design. The number of different paints colors available at the local home improvement store may appear to be limitless. It can be challenging to filter down the options to the colors that best suit the concept for the room.
Sense of texture to the room:
Keep in mind that not all wall art is equal. While some of the items might be two-dimensional paintings or something parallel, we should aim to acquire art in various mediums to help the space have a more varied sense of texture. In addition to paintings and prints, we should think about sculptures or shadow boxes to provide dimension to space.
Conclusion:
Wall art is the finishing touch that brings a room together and makes it feel finished. It's that little extra touch that may transform the home from practical and bland to precisely calculated. When wall arts are painted on a wall, however, it provides a focal point for the eyes to feast on the incredible beauty of art.