Top 5 Trends That Could Shape the Future of Architecture
By The Mind of An Architect | Sep 30, 2021 | Architecture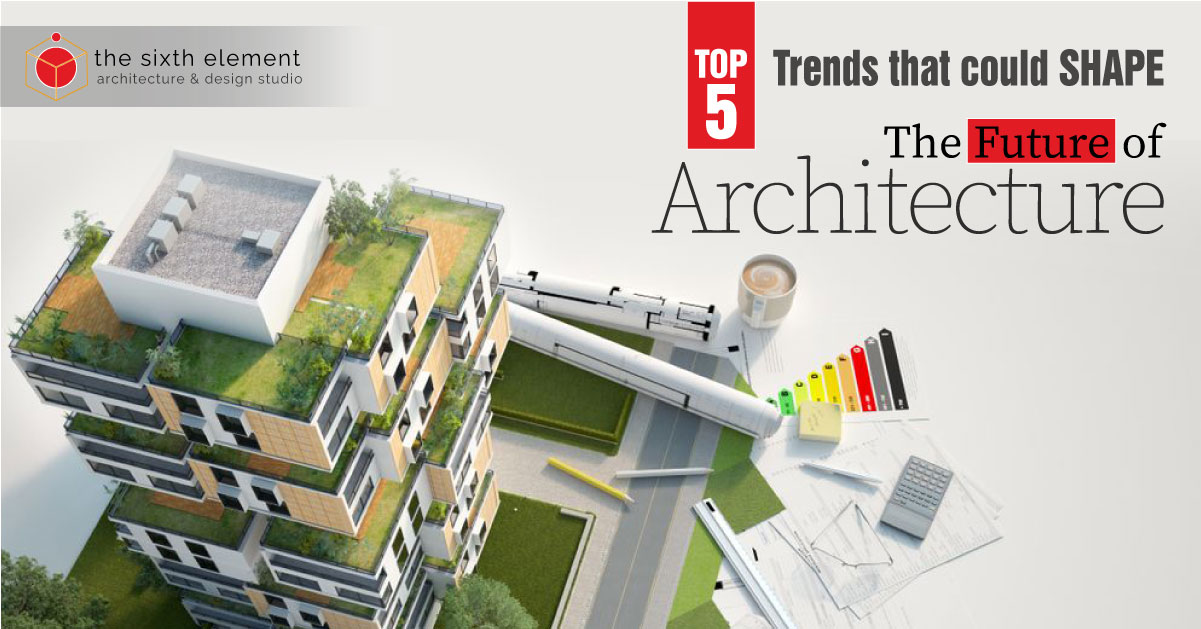 In the last two decades, the building industry experienced significant changes, setting the stage for a future in which classic spatial concepts are no longer viable. The use of compost as a construction material is becoming increasingly popular with crowdsourcing and collaborative design approaches for architectural projects and the emphasis placed on green infrastructure and energy efficiency.
Some current trends are as follows:
1. No more 'public versus private spaces' will occur:
An increasing number of buildings strive to combine public and industrial facilities and satisfy their users' functional requirements. Architects recognize that designing inclusive places that reflect the same values as their communities and the public is essential. Thanks to the progress of new technology, significant developments can now be created as micro-cities that offer various services.
2. Sustainable Development:
Sustainable design is one of the most critical challenges for future architecture firms with a growing population and rumble of climate change. To reduce waste, maximize building efficiency, and incorporate recyclable materials into their structures, engineers and architects are doing their share already. In the early planning phases, many designers are more careful to adjust their ideas to work with the natural environment of the building.
3. Cooperation:
As we all know, architecture will disappear and, in the future, the role of architects may differ significantly from what they recognize it today. Specialists in environmental science and social anthropology, for example, will become active team members in design studios working on complex projects that need information in various fields. The emergence of specialists from different fields can reasonably be expected to wipe out many of the jobs currently existing in the construction industry. Experts say that working together with system managers is no longer a luxury but necessary to meet complex structural needs.
4. Starchitecture is going to decline:
History refers to the architecture with the distinctive style of a famous person in the industry. Experts from the industry say that this form of architecture will diminish in the future simply by focusing more on creating a specific architectural experience versus paying attention to the physical building itself. Let's say, for example, your customer wants to encourage their employees to join each other spontaneously in their company. You could create a building to maximize the intersections between mapped-out paths. In other words, customers will be more interested in the thinking process behind a building design instead of chasing starchitecture. And accordingly, architects will have to deliver.
5. Better building materials:
With sustainability and environmental performance two of the main criteria for modern buildings, it is not surprising that new and better building materials are being emphasized. After all, it is high time to leave behind those materials that do nothing to recycle and recycle them and only add to the accumulation of deforestation and waste. The options for sustainable construction materials are increasing, and items such as cross-laminated wood and plastic waste materials and even 3D printed materials are at the forefront.
Conclusion:
The many challenges facing the industry will likely be alleviated, if not solved, by technological developments. And these technological trends open up new opportunities to increase creativity, productivity, efficiency, and work process optimization for years to come.