What Are The Popular Styles for Decorating Rooms?
by The Mind of An Architect | May 12, 2021 | Architecture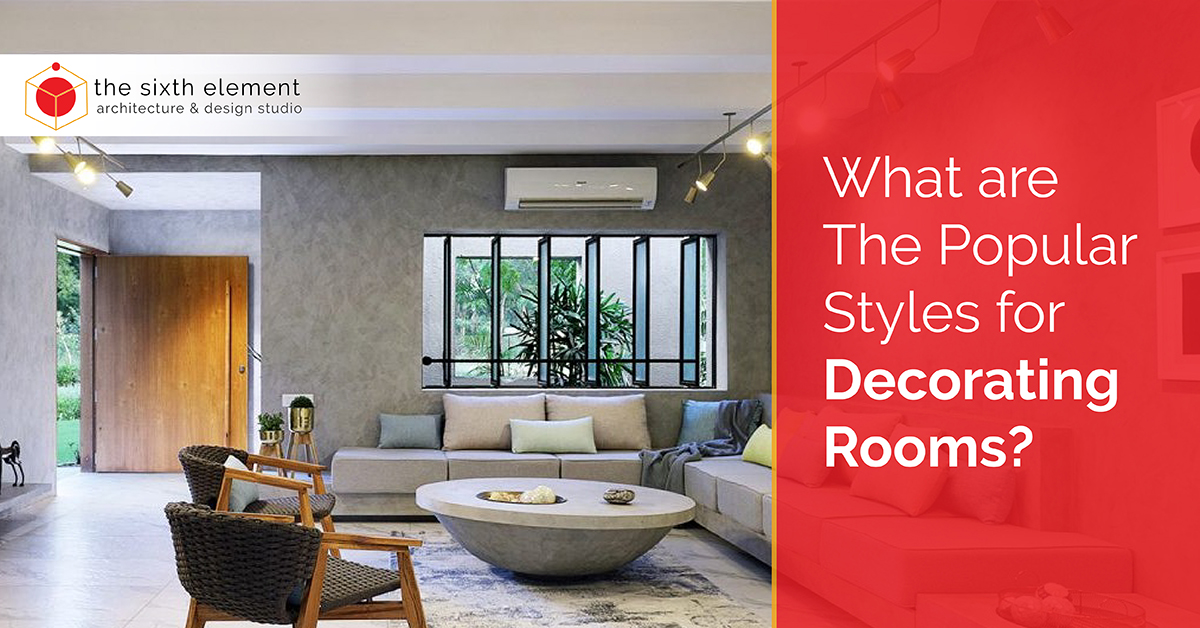 Rooms are surely one of the most used places at the home. Be it while working from home or from the office, we look forward to coming back to our rooms in our own comfort zone and feel good about it. Hence, when we spend a fortune of a time in our rooms, then why not take them seriously and decorate our rooms in the most beautiful way possible.
Looking to modernize your home but don't know where to begin? There are many design patterns to take into consideration when it comes to making your home look nice, from Scandinavian home decoration designs to medium to modern, regional and contemporary French houses in the interior design.
Having a good understanding of different interior decorating trends will give your home a polished and seamless look, whether you're embarking on a large-scale home renovation or simply refreshing your kitchen.
In this thread, here we have mentioned the popular styles you can adopt for decorating your rooms::
1. Traditional
Traditional is by far the most prevalent design style, combining timeless, beautiful, and well-defined elements. The traditional style is all about comfort and cosiness, never cluttered, distant, or stark. Consider soft colours, simple furniture with classic patterns, and a focus on symmetry.
Comfort, tidy decorations, and predictable rooms are all features of the traditional style. To keep things simple, matched, and reliable, furnishings err on the side of traditional rather than out-of-the-box. Consider a traditional style with timber furnaces, shaped crowns and accessories, such as framed prints and vases of China, if you want a warm and welcoming place.
2. Contemporary
Many Contemporary people think of contemporary interiors as sleek and chic, but contemporary spaces come in a variety of shapes and sizes. Clean lines, the intended use of texture, and a sleek look that doesn't feel trendy or risk easily falling out of style characterize contemporary homes. Contemporary rooms are typically unexpected, and those who want their homes to make artistic statements frequently opt for a contemporary aesthetic.
This contemporary bathroom from Dudiduarte is complemented by metal, stone and glass. Stoffs, 2-ton prints and massive plants can still be added to select rooms if it seems too faint.
3. Eclectic
Consider eclectic as the decorating style for those of us who can't commit to a particular theme and are drawn to various styles. This is a great option for those who want to combine styles but want a unified look—rather than thinking of eclectic as cluttered, think of it as a thoughtful collection of interesting elements that all fit well together.
4. Mid-Century Modern
The conventional concept of mid-century design involves items that appear modern but are not contemporary, with function and form driving design decisions.
Focus on slim, tapered legs and clean lines, as seen in this image from zigzag studio design, with a few pops of retro colours in bold designs throughout the room, such as greens, oranges, or reds.
Just a little eye on small things, can change the whole outlook and dynamics of the room.