Interior Design For Wellbeing:
by The Mind of An Architect | MAR 29, 2021 | Architecture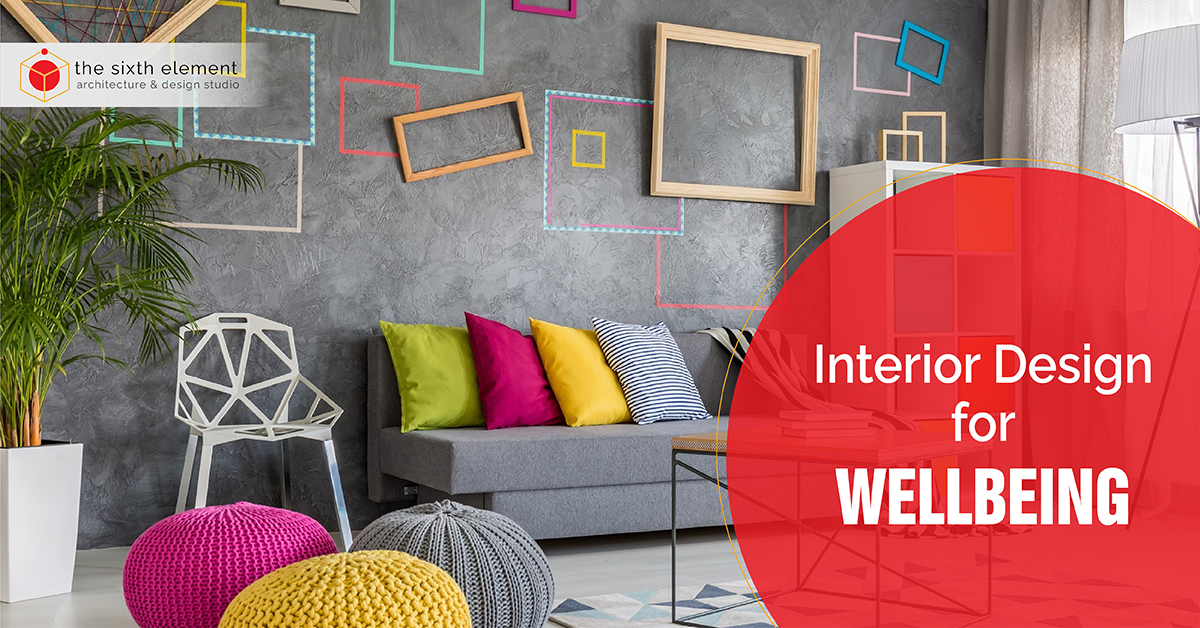 Often people think that happiness and wealth are all about diet. Additionally, people say that living space can influence the emotional state of mind both negatively and positively. It contributes to moods, emotions, and even daily behaviors. Hence, wellbeing and interiors often go hand in hand.
Tips to give your home a wellness makeover:
Invest in indoor plants-

The

interior designers in Delhi

say that by having a lot of greenery in a home, it is one of the best stimulants to your health and wellbeing. These plants tend to enhance the improved air quality by taking in carbon dioxide and regulating the humidity. As per some researches, the plants provide a natural mood-boosting lift and can also minimize stress levels. For bedrooms, Orchids or aloe vera are great as they give oxygen during the night.



Consider the humidity levels-

one of the essential items in the home is air humidifiers. It promises to add the moisture back to the air, prevents skin from getting dry or dehydrated, and minimizes infection risks.



Design some zen spot-

One of the

top interior designers, Delhi

, says that a tiny corner nook in the living room next to the windows is a zen spot there is an abundance of natural light. You can place a comfortable lounge chair, with a small footstool, in this corner, and here you can read, journal, or watch Netflix. It can indeed be your comfortable space where you can relax and chill.



Use the power of scent-

A lot of scents tend to have a significant impact on your brain, and a few of them are invigorating, while some are soothing and calming. Additionally, these smells do tricks on your mood and wellbeing.



Declutter:

There is a scientific fact that proves that cluttering can cause discomfort, anxiety, and one should have no space of clutter. As a human tendency, we tend to collect things without even needing them, and do not come to terms to part ways with them, hence this situation leads to a total clutter, Throughout the time, try and keep your house de-cluttered.



Colours Play an important role:

Paying attention to colours is essential. In the world of interior designing, colours have a huge power to play. There are a few colours that are more or less generally and universally accepted, as they go along well with everything. For example, the natural colours are said to be calm, red is considered as stimulating, green is said to exhibit balance, yellow is associated with energy, blue symbolizes cooling, black is associated with drama.



Personal Touch:

The one thing that bridges the gap of an area to turn into a home, is the personal touch. If you want to improve the interiors of the house, make sure you add the required personal touch to it. Just find out about the small things that could make you and your family members happy and incorporate them.
Additionally, interior designers in Gurgaon say that natural light improves productivity, alertness, mood, and overall wellbeing.