How Does Architecture Influence Mental Health?
By The Mind of An Architect | Nov 16, 2021 | Architecture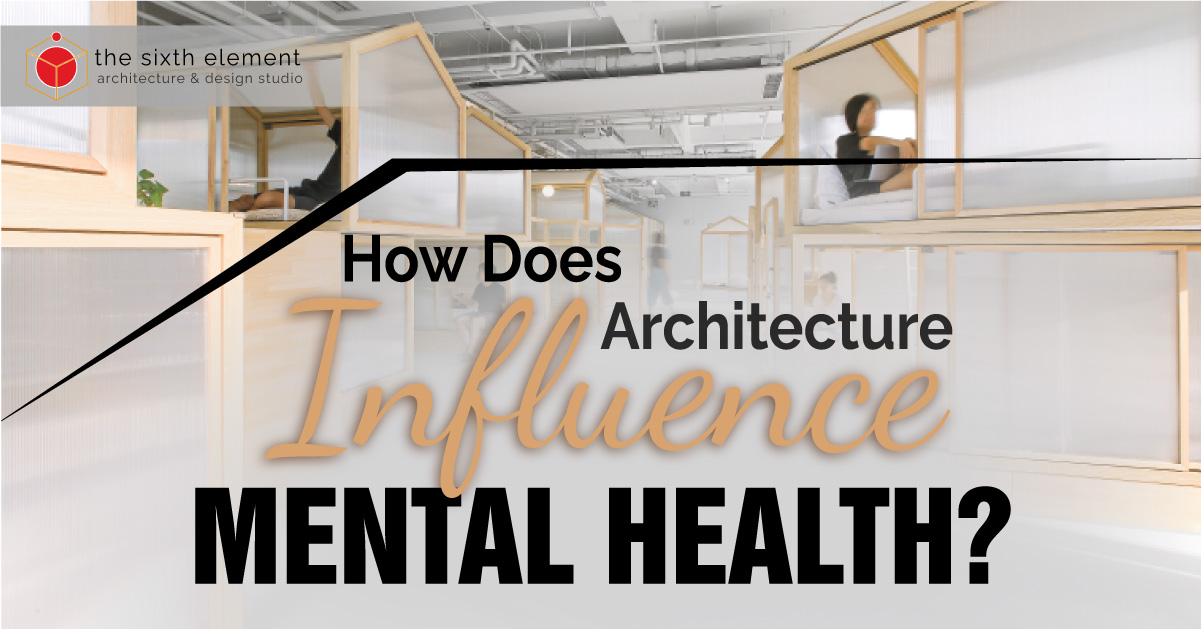 Your room is the first thing you notice once you wake up, and our environment plays a crucial role in our mental health, from the colors of the walls to furniture placement. The concept isn't new ideally. Indian Vaastu and Chinese Feng Shui have focused on furniture, color, and structure for years now.
When you enter any space, one of the first things you would see is the color, and it can completely change the way you feel about an area. Above all, lighting is the key here as it creates some mood and ambiance, which is ideally associated with the use of any room. Besides live spaces, lighting makes a world of difference in working areas too. Experts say that natural lighting can improve productivity in any commercial setting and also promote alertness. But, on the other hand, a lack of natural light can lead to depression so that nothing can replace natural lighting.
Furthermore, furniture also plays a crucial role. It will be a lot of distraction if there is too much furniture in any space. Hence minimalism concept is here to stay as less is always better. It would be best if you led a clutter-free lifestyle as experts believe that minimum clutter leads to minimum stimuli, which leads to minimizing stress and anxiety. Hence it is connected to the idea that there is a strong connection between physical and mental clutter. A messy environment, as per experts, can drain your energy and lower your self-image and negatively impact your mood.
Lastly, coziness can help you create an environment that promotes snug and relaxed comfort. You can achieve the perfect coziness by adding delicate subjects like wood rugs and fabric covers. The right amount of light makes all the difference as it will make your room more inviting and friendly.
Architecture and design also play a crucial role in schools, and they should be altered as per kids' needs and age. For example, light colors need to be significantly used so kids are comfortable, and kids must be encouraged to focus on their goals.