How to Design the Perfect Modern Indian Home?
By The Mind of An Architect | Aug 03, 2021 | Architecture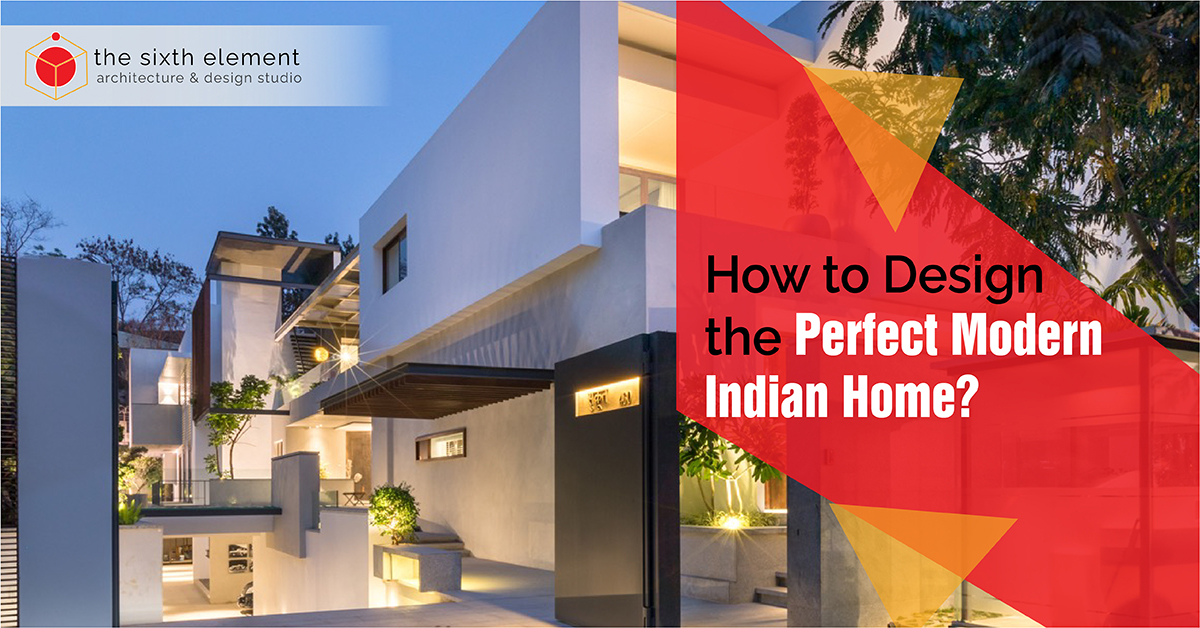 The word 'modern' implies 'current,' thus when we talk about modern houses, we mean those created following the most recent trends. In the early decades of the twentieth century, the modern architectural movement began. It was created as a counterpoint to the overused antique designs, which were known for their ornate adornment. Designers at the period were looking for ways to make buildings more user-friendly. As a result, new construction methods using new materials such as concrete, metal, and glass have emerged. There is currently an unlimited number of modern house designs to choose from. They are all, however, built on the same ideas of simplicity, utility, elegance, and a lack of decoration. A modern house's appeal resides in its simple design.
All of the design aspects in a modern home should be in harmony with one another. Modern architects like to think of their house designs as working machines, and this is a crucial concept to keep in mind when constructing the home. Don't forget to consider the colors as well. Modern homes contain higher attention to neutral colours like beige, light grey, cool whites, and cream, but a few splashes of bright colours are acceptable as long as they don't control the design.
1) Pocket Doors:
The beauty of pocket doors lies not only in their unrivaled space-saving capabilities but also in the way they split two spaces without adding clutter. Furthermore, when not in use, they slip back into the walls, taking up far less room than doors open in the face.
2) Hanging Lights:
Lighting is the most challenging factor to master when it comes to interior design. When there isn't enough room on the plate, try to clear every tabletop of any other muck. For one thing, desk lamps are a no-no. Make use of the ceiling and hidden light fixtures whenever possible, especially in corners and recesses. Hanging lights are an excellent alternative to crammed-in standing lights. Long pendants, aside from being beautiful, tend to draw attention to a room's height.
3) Nesting Tables:
Nesting tables are space-saving miracles straight from heaven. At furniture stores, they have probably seen sets of two to three tables placed together. Their ability to be used independently when needed and nested together as a central coffee table for the living room makes them clever furnishings.
4) Wall Cut-outs:
There's a lot that can be done by digging out niches inside the little house's walls and displaying antique ornaments, vases, or house plants to add to its beauty. Consider old bowls, handmade artifacts, or an antique rotary phone to add a royal touch—nothing screams sophisticated like retro. Inside-wall niches are excellent interior design ideas for tiny homes since they not only conserve room but also create additional.
Conclusion
Connecting with an architect is the most unusual approach to design a modern home. People can look through images of modern residences designed by designers worldwide and in their neighbourhoods. Make notes and collect all the designs that inspired when to encounter an idea book on a topic that interests you so that others can quickly refer to them.