Best Design Ideas to Steal From 3 BHK Apartments
By The Mind of An Architect | July 28, 2021 | Architecture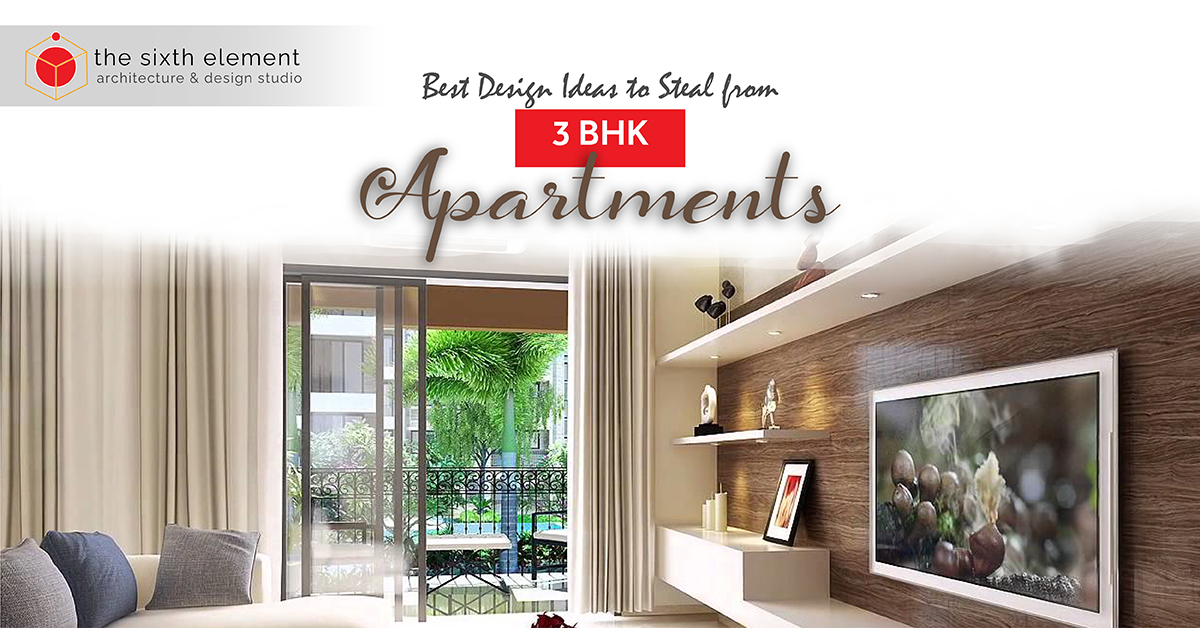 3 BHK apartments is the new trend. In the modern world we are living in, all of us look forward to having a home which is comfortable, luxurious and appealing to the eyes.
Most apartment builders in most parts of the country now offer three bedrooms as their primary flagship option. We walk you through the design of each room that could be included in a three-bedroom house.
Prospective Here's your cake, homebuyers: take a bite! Check out these best design ideas:
1) The Master Suite:
One of the first rooms you should create in your home is the master bedroom. Make it the best room in the house. To begin with, an attached bathroom is highly desirable. Make sure that your bedroom has a colour scheme. Your bedroom additions include:
Dresser
Nightstand
Little table for writing your diary
A lovely cross between a chair and a single sofa
For the magic, light those candles!
2) Media Room/Entertainment Centre:
If one of the family members is a film or video game fanatic, this is the room for them. You can create a modest room with very minimal décor and make it your home's most visited location. Paint the room a bright white, add a couple of bean bags, a couch, a large LED TV, a Home Theater system, a DVD player, and a gaming console, and you're done! You've created the perfect young couple's haven.
3) Library/Work Space:
If reading is your passion and you've amassed a tiny library in the first quarter of your life, you'll most likely want to show off your treasures. Create a lovely library space with dark, burnished wood, the scent of polish, and the scent of those books all mingling inharmoniously. This location will benefit significantly from descending lighting. Create an equally lovely workstation where you may work from home in the afternoons.
4) Kids' Area:
If you're planning a family or already have children, one of the above two options will almost certainly have to be eliminated. Make a tot nook that is well-ventilated, safe enough to let those mischievous munchkins alone and a place they will enjoy. Of course, all of your intentions for this room's décor will differ depending on your children's ages. Make this the cutest room in the house by planning.
5) Visitor's Room:
A guest room is highly sought in your home for occasional visits from parents, friends, and relatives. Of course, you should only consider this option if you are short on space. These days, most guest rooms are pull-out sofa sets in your living room. If you like to keep things more traditional, you can always set up a charming small guest room. Put some readily available or recycled furniture in there, paint it a pretty colour, and decorate with flowers and candles, and you'll have a gorgeous camper place! Hands down, a fantastic way to greet visitors.
For the living room, we recommend a modern, thematic look. Experiment with different styles and scatter accents from other parts of the world across space. An open kitchen looks fantastic and is the perfect addition to a modern three-bedroom home. Add a breakfast bar and make the space as enjoyable as possible.