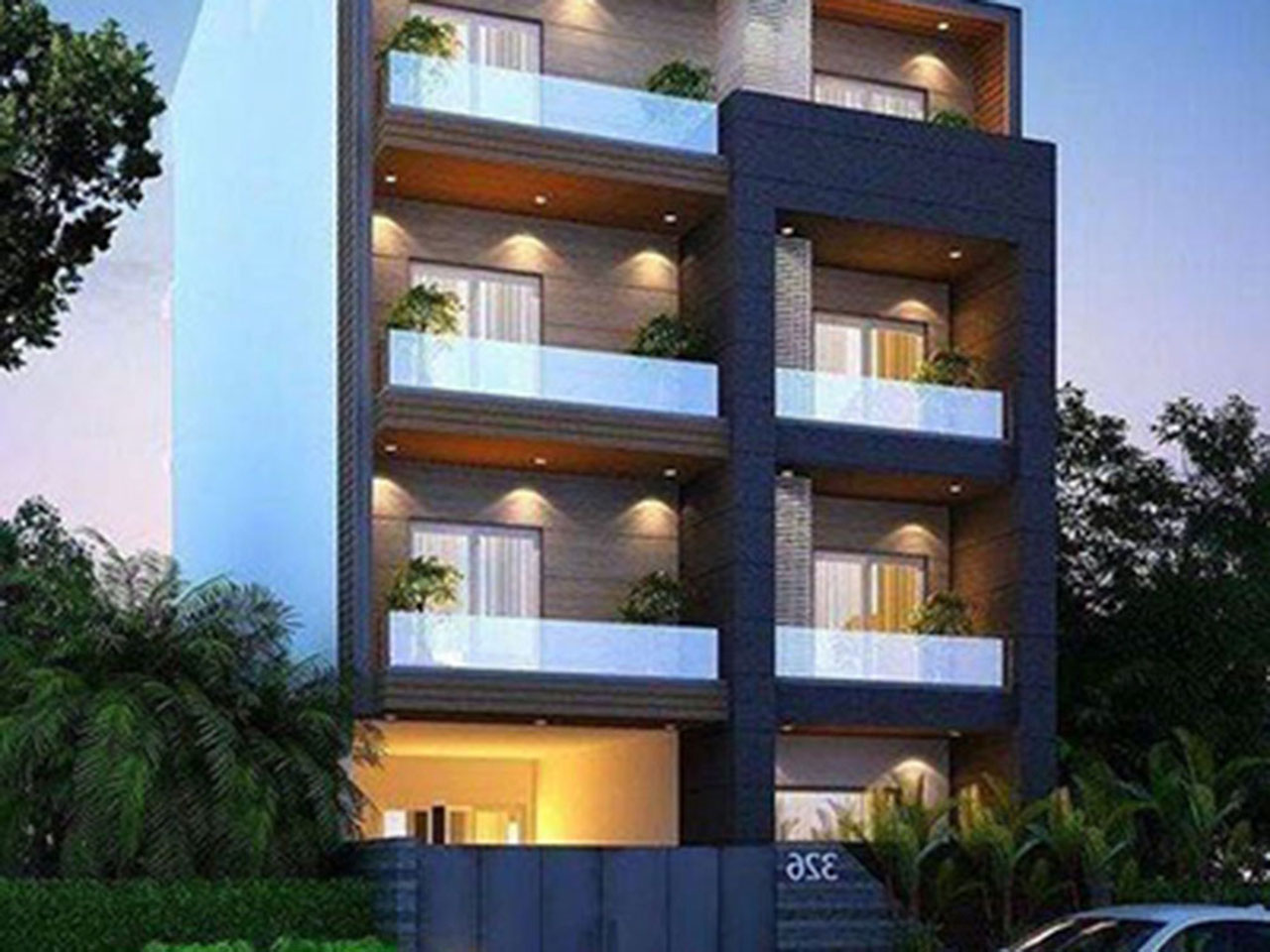 Builder Floor @ GULMOHAR PARK DELHI
| RESIDENTIAL | | GULMOHAR PARK DELHI |
| --- | --- | --- |
| TYPOLOGY | | Residential Villa |
| STATUS | | Completed |
| COMPLETION YEAR | | 2015 |
| CLIENT | | Gulmohar Park |
| SITE AREA | | 4500 sq.ft. |
| BUILT-UP AREA | | 11250 sq.ft.. |
THE PROJECT
The project was a luxury builder floor apartment. It is a four storey building with a stilt and a basement. We were given the task to design a independent 4 bedroom unit with maximum space utilization and proper ventilation.
Design Thought Process:
The site, however, was ideally suited to the creation of a quiet peaceful place as it is facing a beautiful park and with direct connections to nature. A key goal for the design team was to provide a strong visual connection to the garden. Within the residence – which has four levels and a basement – one finds exterior awash in neutral colors and rich wood textured materials. Many of the spaces are oriented to provide expansive vistas of the garden.