Top Bathroom Design Trends For 2021
by The Mind of An Architect | May 18, 2021 | Architecture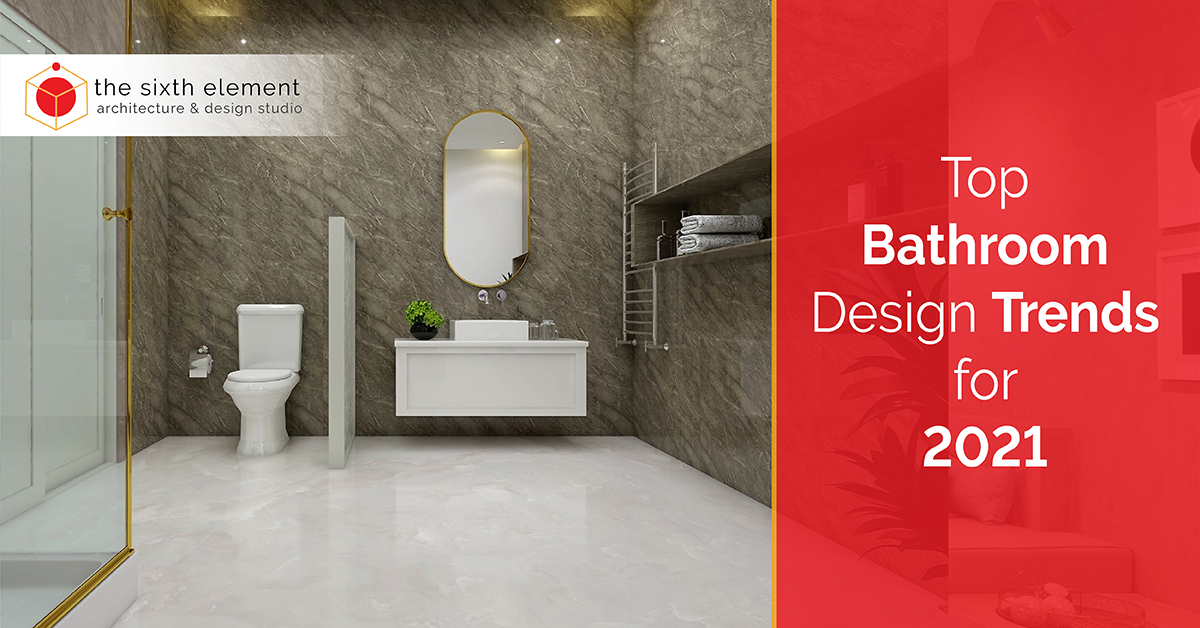 Sheltering in place became a thing in 2020, and with it, a greater understanding of the cleanliness of our homes. Bathrooms constitute a very important part of our houses, and the design of the bathroom speaks volumes about the kind of house we live in.
Don't we all aspire and dream of living in a beautiful house, we do right? We tend to prioritize all the rooms at our house but we totally ignore the bathrooms, which is wrong. We must lay equal focus on the interiors of the bathroom, the way we lay focus on various other rooms at our house.
Expect interiors that emphasize easy-to-clean surfaces and antimicrobial fixtures as hygiene remains a top priority, especially in high-traffic environments like bathrooms. Fortunately, these pieces are included in 2021 bath trends without compromising design.
Neutrals in a New Light
In 2020, the neutral tones will extend into 2021. Many people are searching for a colour palette that they can use in their entire house. Combining complementary colours while offering a range of texture, sound, and depth in the materials used is the secret to the overall look. There's something for everyone from modern clay and carbon to classic taupe, mocha, and pewter. These elements work well with the Dulux colour of the year, Brave Ground, to create a neutral backdrop for mink tones, natural wood textures, and soft accessories.
Natural Resources
Natural materials in your bathroom space will carry the outdoors into your house, with Brave Ground leading the way as the new neutral. Oak accents, textured rattan, and terracotta accents highlight the warmth and comfort that can be added to your bathroom. To highlight your bedroom, build a focus point with wooden panels or wooden furnishing in the bathroom. Terracotta vases, Baskets, and indoor plants are small accessories that can carry the outside into your home.
Fluted Patterns
A fluted style or ribbed pattern will be a major trend in tiles, wall panelling, and cabinet information in 2021. Ribbed tiles can be used to achieve the look, or wood panelling can be used to add some natural texture. Fluted designs are beginning to appear in some glassware and basin designs for a more art deco look.
Fantastic Terrazzo is a form of flooring
Terrazzo is one of our favourite trends. The nougat-like pattern makes for a playful yet elegant bathroom design. The splatters of colour let your imagination run wild, whether they're used as the main inspiration for your bathroom or as a tiny tile feature to brighten a dull wall. Terrazzo is here to stay, and we're excited to see more of it.
Colour is making a comeback
Colour will undoubtedly be on the agenda in 2021. The explosion of color is visible in all aspects of interior and home design. Bright colored tiles and bold wallpaper are splashing their way into bathroom walls as an example of how this is reflected in bathroom design. To tie it together, combine warm neutral tones with a statement pop of colour, such as Orange.