All You Need To Know About Builder Floors
by The Mind of An Architect | Apr 26, 2021 | Architecture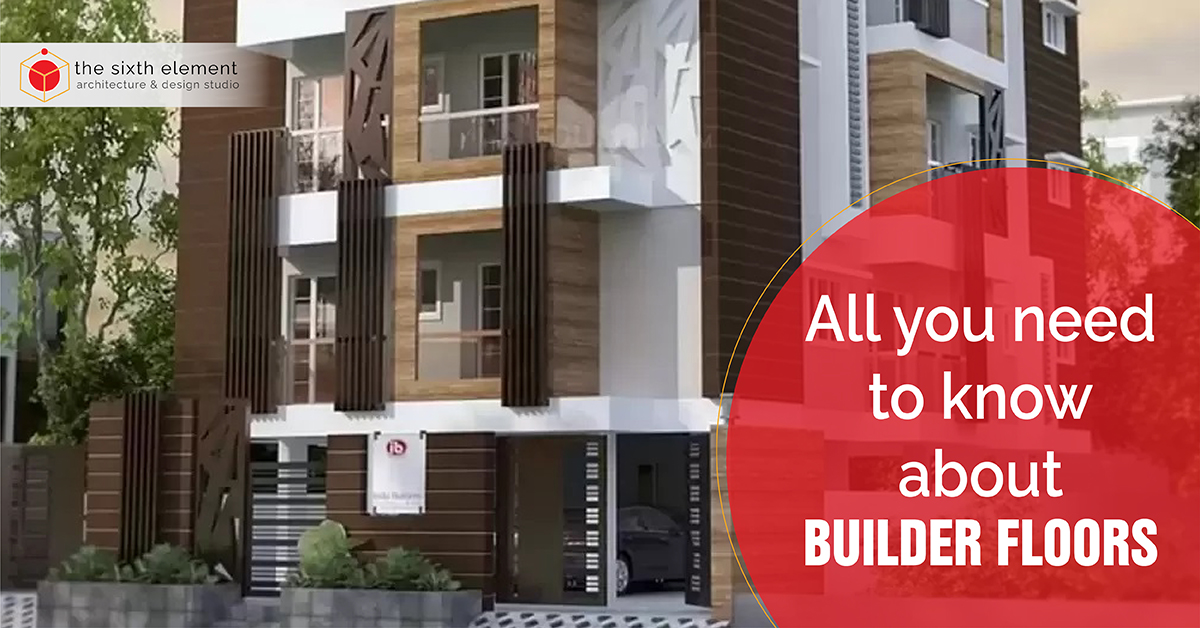 The new apartment type might just be your thing if you have been looking for alternative and unconventional living spaces that are all about luxury, comfort, privacy, and freedom. A new and flourishing market for a fantastic lifestyle lavish homes has been gaining popularity of late, thanks to more Indians moving upwards to higher income groups and as home loans are readily accessible than ever. The typical choice of urban life would be all about a skyscraper or multi-storied buildings. Even though villas and bungalows provide for ample space and privacy, they indeed burn a hole in our pockets.
What is a builder floor exactly?
As per the builder floor architect in Delhi, an ideal builder floor is a 3 to 4 storied building where each family owns at least a flat on one floor. The family can have the whole floor to themselves as only a single dwelling unit is provided per floor. On the flip side, multi-storied buildings have several apartments per floor, which are shared with the residents of the same floor. Additionally, the builder floor apartments are built on smaller plots in planned residential colonies by local builders.
Advantages of builder floor apartments as per prominent architects in Delhi:
A builder floor tends to promise utmost privacy to the homeowner or the tenants, and in the majority of the cases, the construction quality exceeds those who have large townships. You are most likely to benefit from quiet and peaceful surroundings to enjoy a private and luxurious lifestyle with a limited number of people living on each floor. Thanks to the low-rises that are built in clusters, they help personal exchange among residents in the community.

Like the high-rise apartments, the low-rise builder floors also offer a 24/7 security system and CCTV monitoring. You can quickly move out of the building during natural calamities like earthquakes and fires.

Every floor features a separate water and electricity connection, which provides privacy and helps in preventing conflicts in the building community.

The sale value of builder floor apartments is relatively high as these are statement homes. They are somewhat better in terms of ventilation and lighting and tend to come with elegantly designed windows. Additionally, the electrical and plumbing fittings are also concealed with high-quality materials not seen in typical apartments.
Currently, the builder floor apartments are quite popular in cities like Delhi-NCR, Chennai, Bengaluru, and Hyderabad. The population is relatively less dense, and obtaining land is also pretty inexpensive in these areas, unlikely Mumbai, where both land costs and population are astronomical.
When it comes to buying a builder floor apartment, you need to make a decision with caution and also seek legal advice from an advocate who specializes in real estate deals and find an architect who is genuine in that area. It would be best if you were sure to account for the overheads of maintenance that it adds along with the benefits of privacy, peace, and luxurious community.